Welcome to
ADIO Chiropractic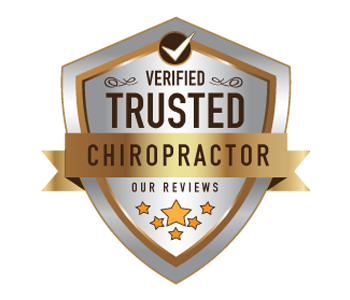 Most Kids and families struggle to adapt to anxiety and stress. ADIO Chiropractic located in Middleton, WI helps locate and address the impact of that stress so you can experience your ability to thrive for a better tomorrow. We are the leading pediatric and family health expert in the area. We have a beautiful, first class office that is kid and family-friendly. Our Middleton chiropractor specializes in pediatrics, pregnancy and family wellness, with an emphasis on Neuro-Developmental disorders.
We believe healing begins from within not from an outside source
PEOPLE ARE TIRED OF MEDICATION AFTER MEDICATION, NO ANSWERS AND LOSS OF HOPE. THAT IS WHY WE FOCUS ON HEALING FROM WITHIN, SO YOU CAN THRIVE.
GET THE LIFE YOU DESERVE!
I have always been attracted to the Middleton and Madison area because of it being a very active city. My wife is also from the area and we both couldn't see ourselves raising a family anywhere else. With the Middleton area being very health conscious I couldn't see myself being a chiropractor anywhere else. To me there is nothing better than being able to help people live the lives that they were meant to.
We are located in the dental complex next to the Nitty Gritty and Anytime Fitness on North Gammon Rd in Middleton, WI.
COMMON CONDITIONS WE HELP
Our primary focus is on pediatric neuro-developmental disorders. These range from ADHD, sensory processing disorders, Autism, colic, to digestive and immune system issues.
The missing link that other healthcare providers are overlooking is the role of the nervous system when it comes to these disorders. The nervous system is the master controller of the body.
The first step in our office is to schedule an initial appointment with Dr. Eric. That initial visit includes history, state-of-the-art scans, and exam. After Dr. Eric gets all of that information he can design a care plan just for you!
WHAT SETS US APART FROM OTHER OFFICES
At ADIO Chiropractic the doctor has extensive training, specializing in kids that struggle with neuro-developmental disorders. Dr. Eric trains with the best pediatric chiropractors across the world on a weekly basis. The biggest thing that sets us apart is the scanning technology that we utilize in our office.
We utilize the Insight Subluxation station which is non-invasive neurological technology that helps us get the whole picture and details of what is occurring with our patients. We don't guess on our patients health, we test it.
Patients regularly underestimate the amount of training and education chiropractors must undergo before fully allowed to practice. In fact, chiropractors have among the most rigorous coursework required in the medical field. The amount of schooling required is on par with that of physicians.
Once chiropractic students make their way through the basic medical coursework in their undergraduate studies, they must be accepted and graduate from a 4-year chiropractic college. Throughout their four years at a highly-specialized chiropractic college, their knowledge is constantly being built and tested.
Rest assured, you will be in good hands with the chiropractic team at ADIO Chiropractic. If you have any questions, feel free to contact our team in Middleton. We are here to help you achieve your health goals.
Many individuals in Middleton believe chiropractic care can do little more than relieve pain in the neck and back regions. However, chiropractic was developed to treat a much wider range of conditions than just back or neck pain.
The first spinal realignment performed by D.D. Palmer, the founder of chiropractic, aimed to restore the hearing function of a deaf man. After an adjustment relieved the inflammation of neural pathways in the man's body, he could hear once again! After making miracles reality, D.D. Palmer sought to bring chiropractic's healing properties to the masses.
Chiropractic works by making carefully placed adjustments to realign your spine. These adjustments allow the muscle tissues to properly support the spine and vital neurological processes that occur within it. When the spine is able to function without interference, the body is better able to facilitate healing, relieve pain and restore health.
We are back doctors that move bones. Well, we actually assess how one's nervous system is actually functioning on a day to day basis so we can see how one is adapting to their environment. We are impacted with physical, chemical, and emotional stresses on a daily basis that create stress on our nervous system. Those stressors impact how the body actually functions, which directly impacts our health. By addressing those areas of stress on the nervous system we can actually help bring the body back to a state of health.
We treat back pain and neck pain. We don't treat symptoms, we treat the person in our office. We have people come into our office with a variety of health issues and we always assess the nervous system and the areas in which we find stress. By addressing the stress on the nervous system we see that people's bodies start functioning and healing better.