Be the Health Advocate Your Family Deserves
Transform Your Families Life Through Chiropractic Care
Through chiropractic care you are better able to adapt to your daily stress.
ARE YOU CONCERNED ABOUT THE HEALTH Of Your Family?
Do health concerns frustrate, overwhelm, or confuse you?

Do you have that gut feeling that something is missing?

Have you felt fearful when it comes to your child's future?

Are you searching for answers that actually make sense?

Have you tried other avenues, but feel there is more?

Are you struggling to figure out what to do next?
Together, our families and us have seen:
---
Major meltdowns and tantrums….. to being more calm, self-regulating
Sensory seeking or shut down….. to wanting to engage more
Troubles going into public places….. to going out as a family and having fun
Anxiety and hating everything…… to blooming w/ confidence
Difficulty in school…… to no longer getting calls from school
Difficulty w/sleep….. to sleeping like a champ
Digestion issues and constipation……. to pooping every day
Chronic immune challenges….. to barely getting sick anymore
Chiropractor Middleton WI
Precise Care With a Gentle Touch
---
Most Kids and families struggle to adapt to anxiety and stress. ADIO Chiropractic located in Middleton, WI helps locate and address the impact of that stress so you can experience your ability to thrive for a better tomorrow.
We are the leading pediatric and family health expert in the area. We have a beautiful, first-class office that is kid and family-friendly. Our Middleton chiropractor specializes in pediatrics, pregnancy and family wellness, with an emphasis on Neuro-Developmental disorders.
The care you choose to give your child is one of the most important choices you can make as a parent. Contact us today with any questions!
---
At ADIO Chiropractic the doctor has extensive training, specializing in kids that struggle with neuro-developmental disorders.
Dr. Eric trains with the best pediatric chiropractors across the world on a weekly basis. The biggest thing that sets us apart is the scanning technology that we utilize in our office.
We utilize the Insight Subluxation station which is non-invasive neurological technology that helps us get the whole picture and details of what is occurring with our patients. We don't guess on our patients health, we test it.
Common Misconceptions About Chiropractic
---
We are back doctors that move bones. Well, we actually assess how one's nervous system is actually functioning on a day to day basis so we can see how one is adapting to their environment. We are impacted with physical, chemical, and emotional stresses on a daily basis that create stress on our nervous system. Those stressors impact how the body actually functions, which directly impacts our health. By addressing those areas of stress on the nervous system we can actually help bring the body back to a state of health.
We treat back pain and neck pain. We don't treat symptoms, we treat the person in our office. We have people come into our office with a variety of health issues and we always assess the nervous system and the areas in which we find stress. By addressing the stress on the nervous system we see that people's bodies start functioning and healing better.
OFFICE HOURS
---
Monday
8:00am - 11:30am
3:00pm - 6:00pm
---
Tuesday
2:00pm - 6:00pm
---
Wednesday
8:00am - 11:30am
3:00pm - 6:00pm
---
Thursday
2:00pm - 6:00pm
---
Friday
7:30am - 11:00am
---
Saturday
Closed
HOW TO FIND A CHIROPRACTOR IN Middleton
This guide will help you find the best chiropractic clinic in Middleton for you. When most people in Middleton decide they need a chiropractor, they end up doing a search and just picking someone at the top.
Being at the top of Google for the chiropractic search does not necessarily mean they are the best chiropractor for you. Follow the steps below to make sure you are picking the right chiropractor for you.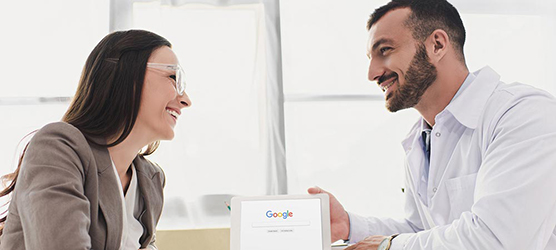 Time Needed: 5 minutes
Total Cost: USD 0.00
4 EASY STEPS TO FINDING A CHIROPRACTOR IN Middleton
Step 1: Open up a Google search
You will want to type one of the following in the search bar:
Chiropractor Middleton
Chiropractor 53562
Chiropractor near me
Best chiropractor in Middleton

Step 2: Review Their Website
The best chiropractors in Middleton put as much care into their website as they do into the rest of their office. By reviewing their website you will get a good feel for the doctor and if they are right for you.

Step 3: Check Out Their Reviews
Check out the Google Business Page of a chiropractic clinic you are thinking about visiting. It is easy for someone to say they are great, it's a different story to get other people to say great things about you.

Step 4: Give The Office A Call
Now that you have a basic understanding of what the office is about. Give them a call to make sure they fit the message that their website and GMB have been sending. You will know in a few minutes whether the office is the right one for you.